Sell
Advertise your vehicle to local and national audiences with our FSBO tool or get a trade-in quote from nearby dealerships.
Top Cars
Featured Article
10/24/2011
Ross Kenneth Urken
The Danger For Pets On The RoadIf it´s any indication of the danger free-roaming pets face in a vehicle, New Hampshire, the country´s only state that does not have a mandatory seat belt law, actually requires dogs to buckle up.Live free or die, goes the state´s motto, but Spike and Spot don´t have that liberty. And with due reason. Seven other states, Connecticut, California, Massachusetts, Nevada...
more
10/24/2011
AOL Autos Staff
Police officers invoked the ire of drivers in Beverly, Mass. after they issued warnings and locked the doors of cars that had been left unlocked, even if the keys were still inside.The police officer´s actions, while perhaps a bit invasive, did have drivers´ best interests at heart, as stealing components from unlocked vehicles has been a rising trend for car thieves over the past couple of years....
more
Additional Articles
Research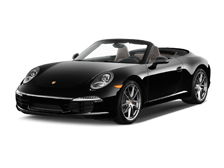 In 2013, Porsche extends the 911 lineup and adds Carrera 4 series with all wheel drive feature. Apart from that, there are important additions like collision avoidance system, adaptive cruise control and sliding glass sunroof in select variants. As standard fitting you get Porsche infotainment syste...
MORE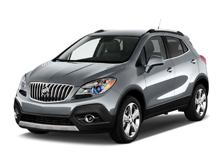 The all-new 2013 Buick Encore is a five-passenger small luxury crossover which expands the Buick lineup with a choice of front- and all-wheel-drive models. It is characterized by Buick's signature style, interior acoustic refinement and luxury amenities in a maneuverable, versatile and efficient pac...
MORE