Sell
Advertise your vehicle to local and national audiences with our FSBO tool or get a trade-in quote from nearby dealerships.
Top Cars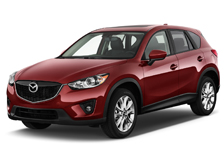 Featured Article
10/24/2011
Ross Kenneth Urken
The Danger For Pets On The RoadIf it´s any indication of the danger free-roaming pets face in a vehicle, New Hampshire, the country´s only state that does not have a mandatory seat belt law, actually requires dogs to buckle up.Live free or die, goes the state´s motto, but Spike and Spot don´t have that liberty. And with due reason. Seven other states, Connecticut, California, Massachusetts, Nevada...
more
10/24/2011
AOL Autos Staff
Police officers invoked the ire of drivers in Beverly, Mass. after they issued warnings and locked the doors of cars that had been left unlocked, even if the keys were still inside.The police officer´s actions, while perhaps a bit invasive, did have drivers´ best interests at heart, as stealing components from unlocked vehicles has been a rising trend for car thieves over the past couple of years....
more
Additional Articles
Research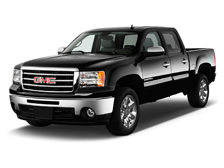 The 2013 GMC Sierra 1500 half-ton, full-size pickup truck is based on the basic design platform of the Chevrolet Silverado 1500, and is available in Regular Cab, Extended Cab, and Crew Cab versions. Gray Green Metallic exterior color, OnStar 9.0 with a one-year service plan that includes Automatic ...
MORE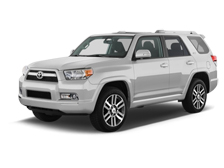 The 2013 Toyota Sequoia is a 4-door, up to 8-passenger sport-utility vehicle available in SR5, Limited and Platinum trims. It has the power and performance of a full-size SUV to carry people and their materials with more power and fuel-efficiency with the new 4.6L engine. Sequoia, available in 2WD ...
MORE